Open water swimming: how to enjoy your swim while staying safe
Monday 19 Jun 2023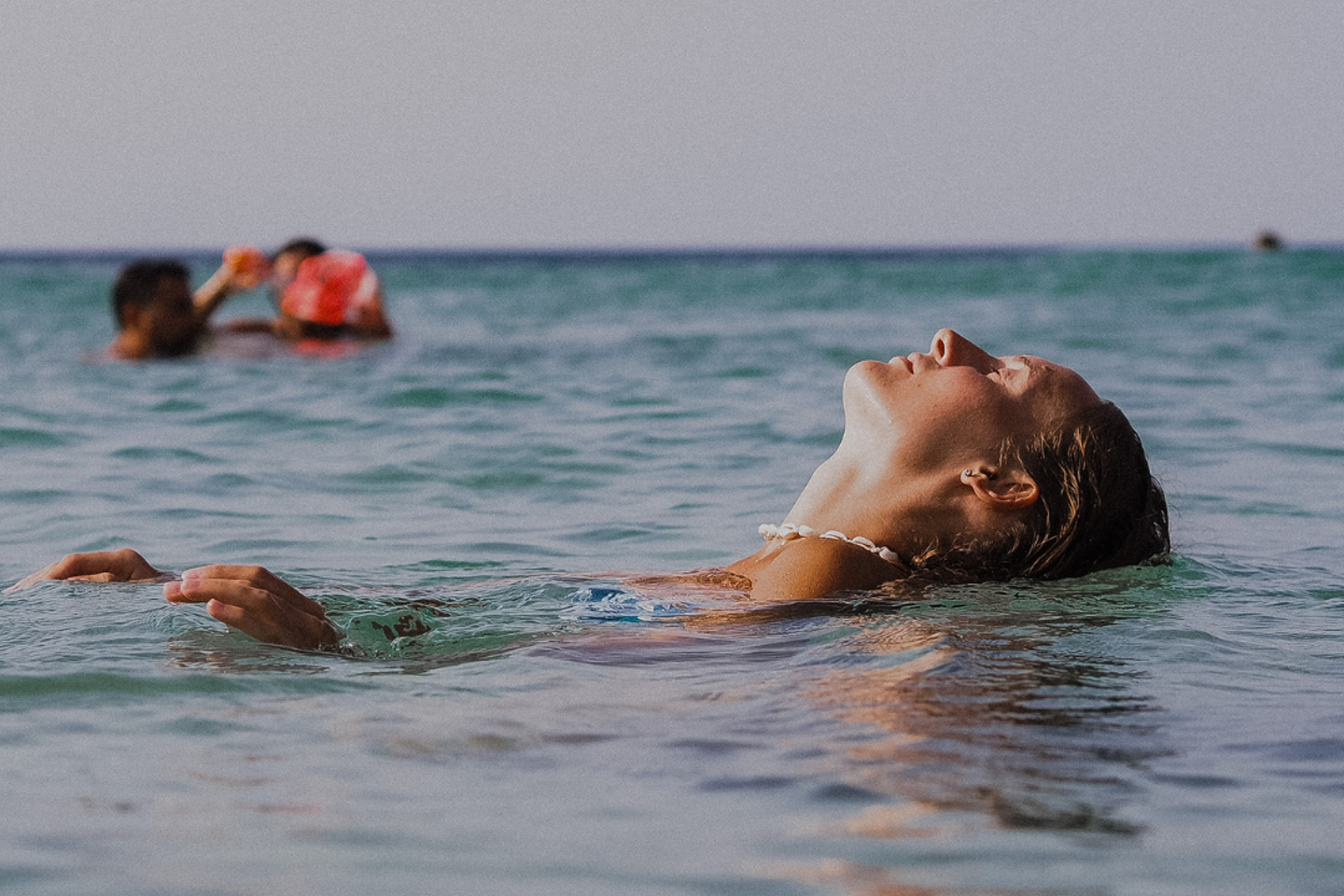 If you're swapping the swimming pool for the sea or just enjoying a quick dip, here's how you can safely enjoy your swim: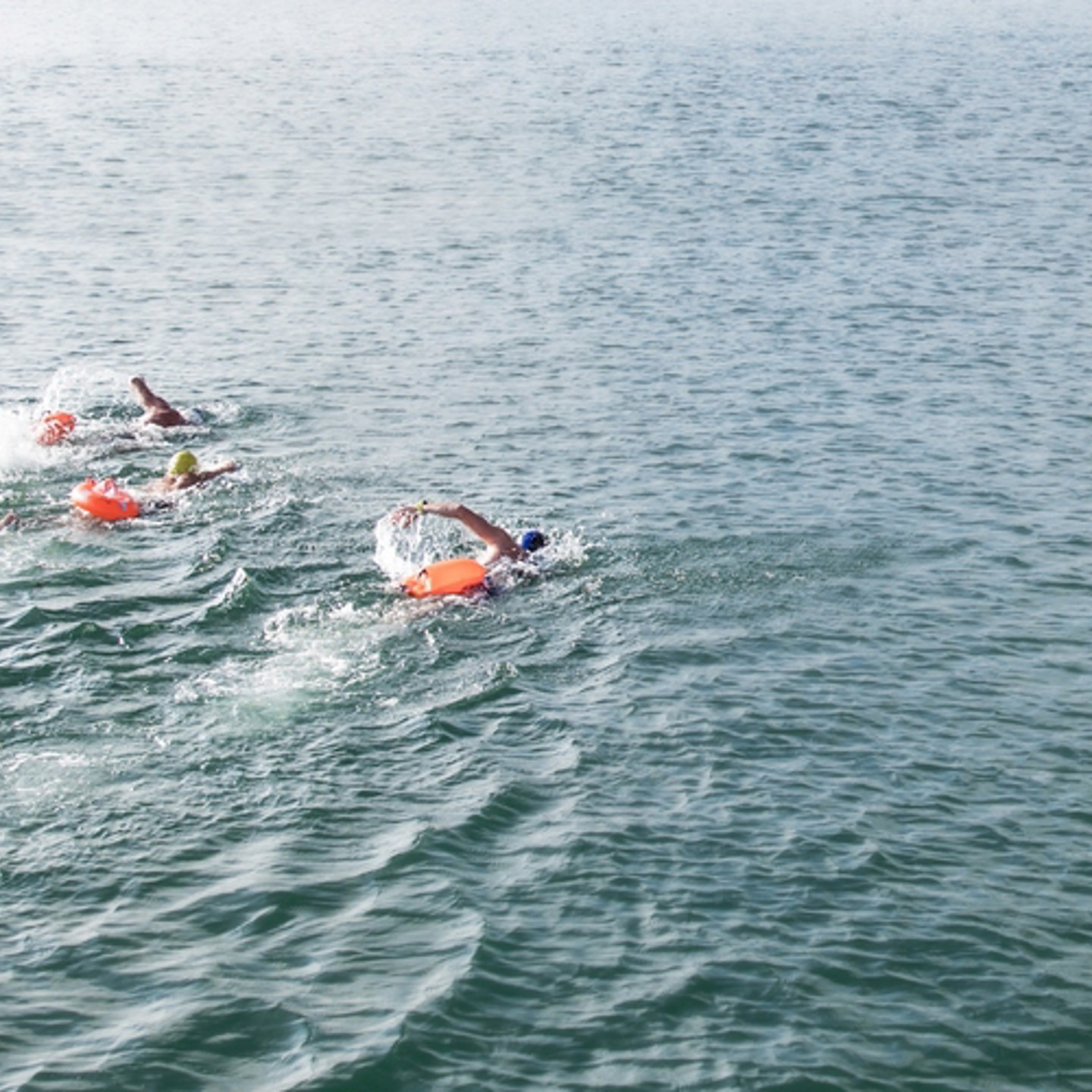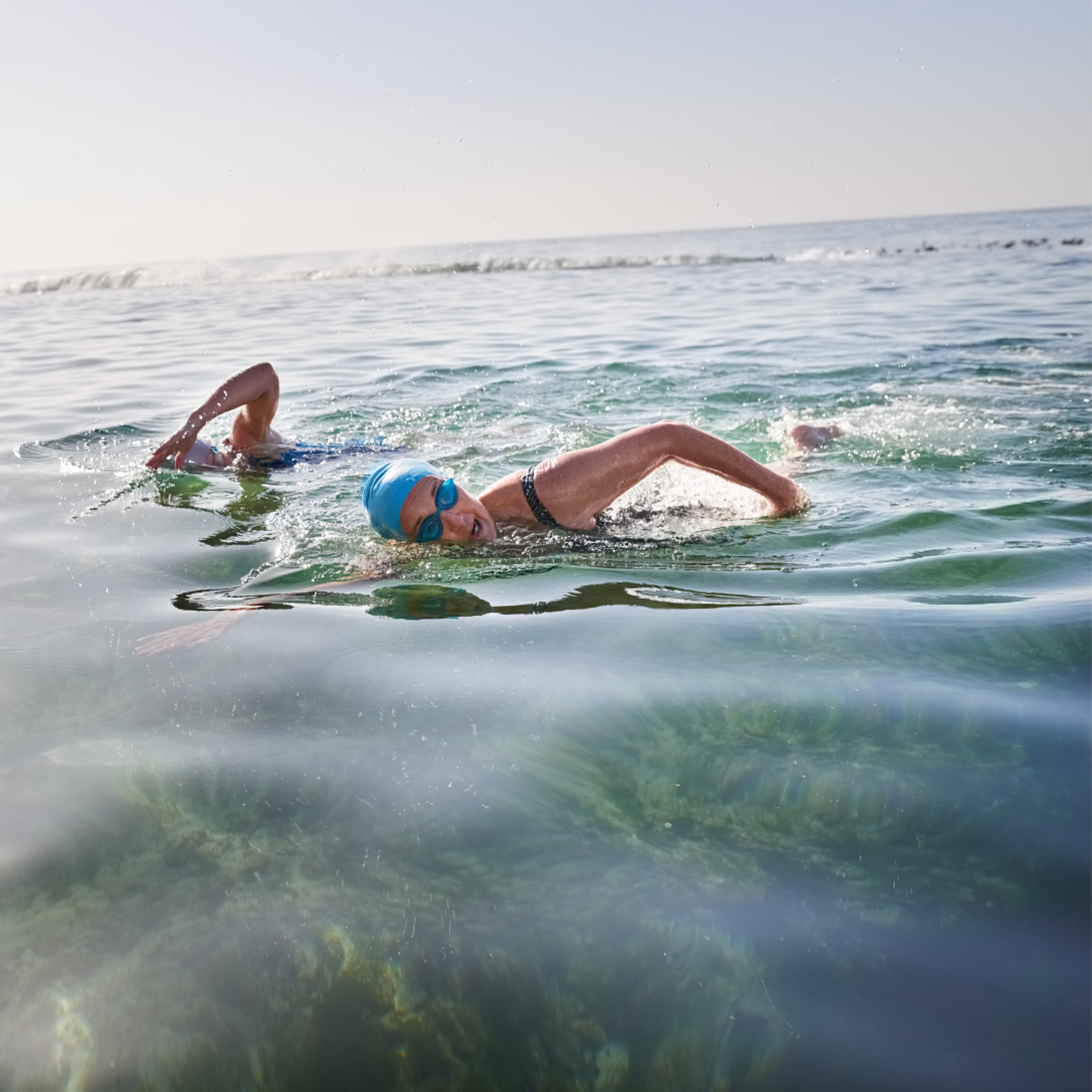 Make sure you tell someone where you are going for a swim and what time you expect to be back.
What to take:
Wear a brightly coloured swimming hat and take a tow float with you, this will help you to be seen in the water, the tow float can also act as extra buoyancy if you need it.
If you have a wet suit, wear it. It will help you to stay warm and can increase your buoyancy.
Always take a means of calling for help with you, such as a mobile phone in a waterproof case, or a whistle to attract attention.
Take a friend with you. Open water swimming is much more fun with someone else, and you can look out for each other, even if they don't get in the water with you as they'll be able to call for help if you are overdue back.
Even if you have checked the sea conditions and weather before getting to your location, before you enter the sea, assess the conditions again. If the water is too rough for swimming, don't get in.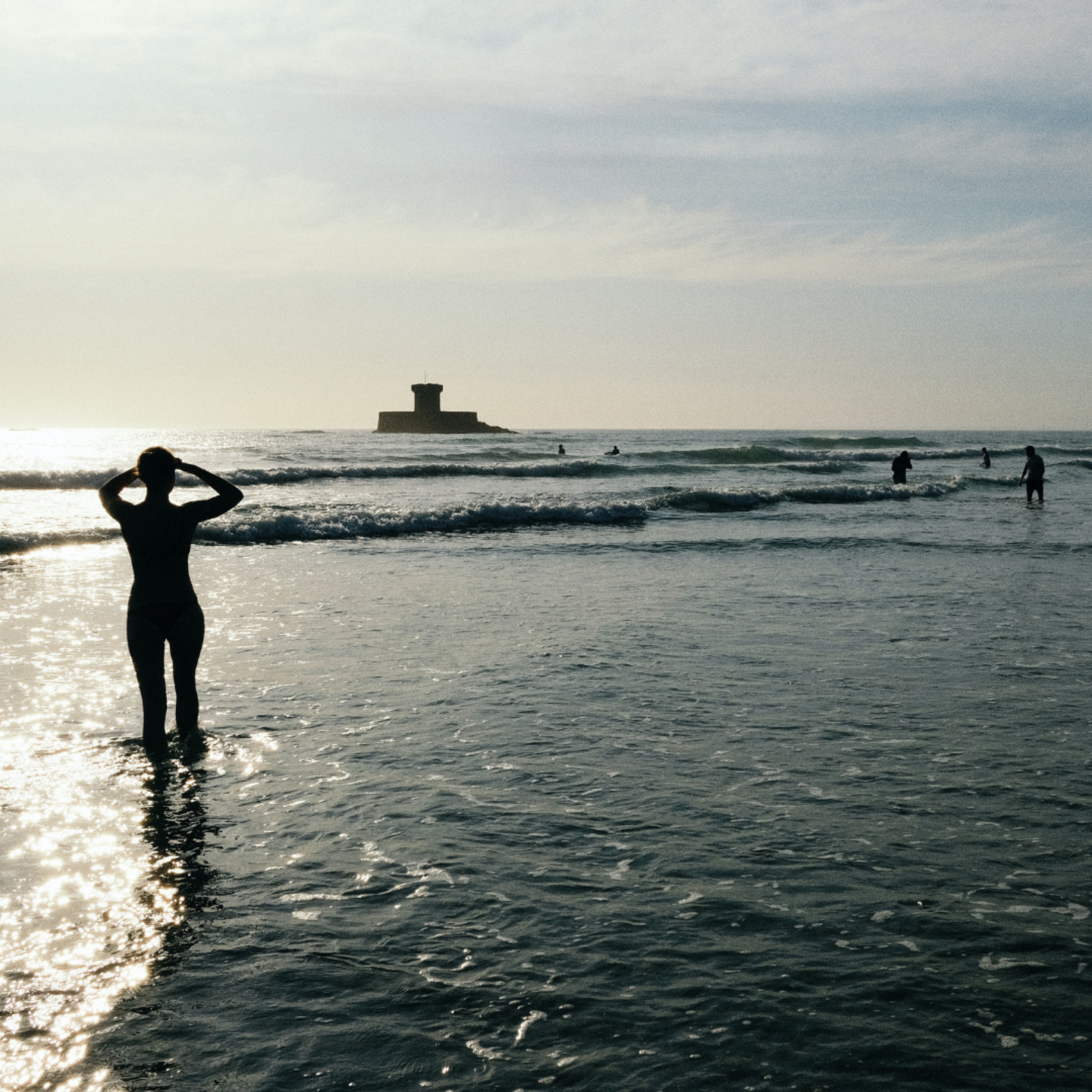 Getting in the water:
Enter the water slowly: allow time for your body to get used to the cold. To help yourself acclimatise, splash the cold water on your neck and face and put your hands in the water. Never jump or dive straight in as this could cause cold water shock. 
Once in the water, stay within your depths and swim parallel to the shore. The wind can also push you off course, so keep an eye on your exit point and make sure that you can swim back to it. Cold water immersion can affect your swimming ability.
Going for a swim in cold water can be exhilarating but be aware of the risks.
Why not take part in 30 Bays in 30 Days? Registration is now open, get outdoors and enjoy Jersey's beautiful beaches, while also raising money for two loved, local charities. Register here. 
Come along to our open water coaching class on Fridays at St Brelade beach between 9am and 10am, weather permitting, book via the Active app or by calling 449888.