Come along and have some fun with all the family! There will be floats and tyres in the pool to enjoy. Pool Playtime takes place every Sunday between 11am and 12:30pm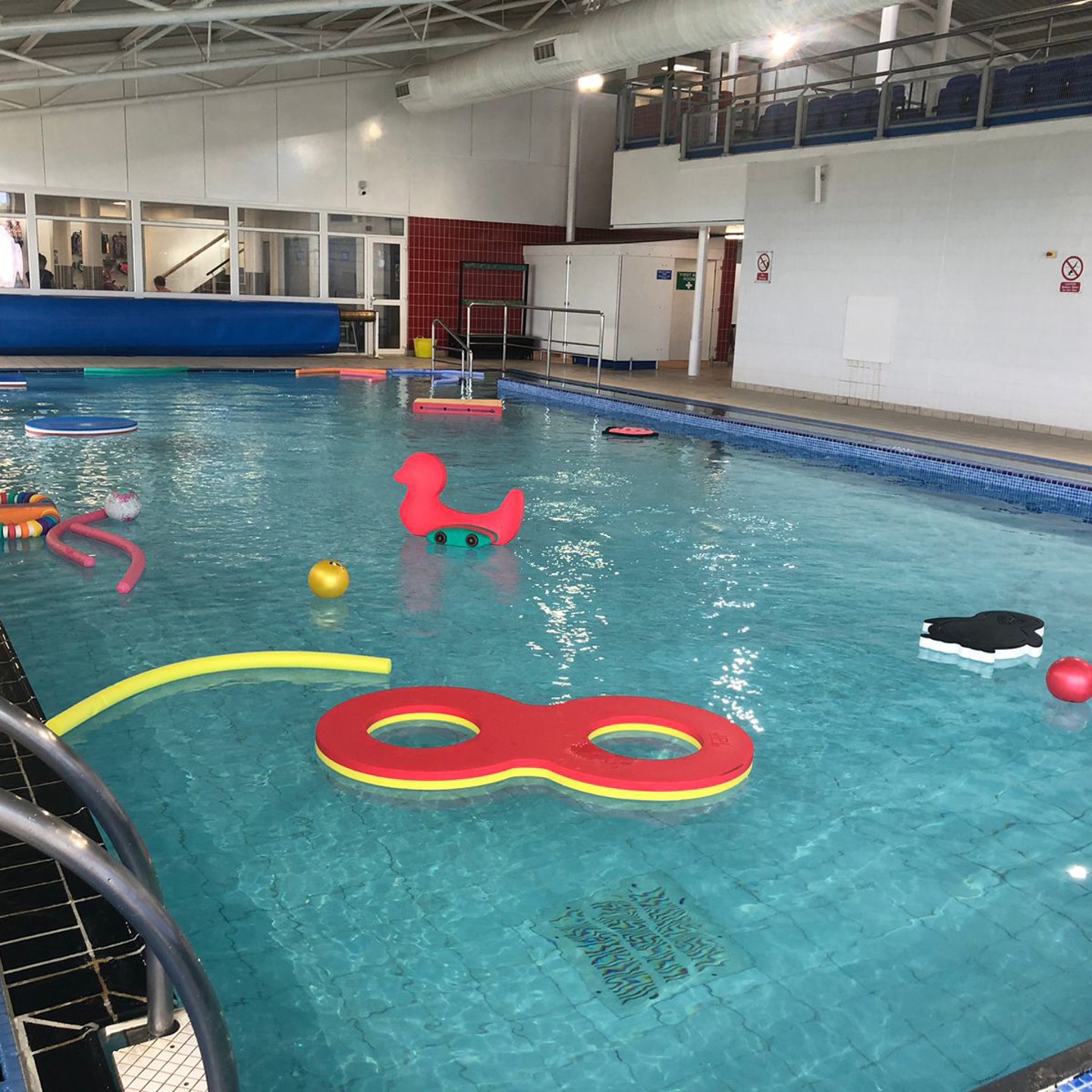 Please note: 
There is no minimum age for Pool Playtime. All children under 8 years of age must be accompanied by a swimming adult. 

Armbands must be worn for all non or weak swimmers.

Children under the age of 3 must wear swim nappies, these are also available to purchase at our reception.

4 lanes will be maintained for swimmers in the large pool during Pool Playtime so customers can swim if they want to.
Customers do not need to vacate the pool before the session starts. 
Floats and smaller inflatable toys are available in the pools, (large inflatable is not included).
Normal swim prices apply.