Come along to Swim Tots and help your baby gain water confidence whilst having fun with other parents and babies.
The class is suitable for children up to and including 3 years old and is held in the small pool at Les Quennevais Sports Centre on Tuesday mornings from 9:15am to 10am and on Thursday mornings from 9:15am to 10am with instructor Helen Barry during term time. 
The last Swim Tots Sessions will be held on Tuesday, July 18th, and Thursday, July 20th. Classes will resume in September.
Cost: £3.55 per child (the accompanying adult is free)
Toys and armbands are provided but you can bring your own equipment if preferred.
You can book and pay for the class using the Active App or by contacting the Membership Services Team.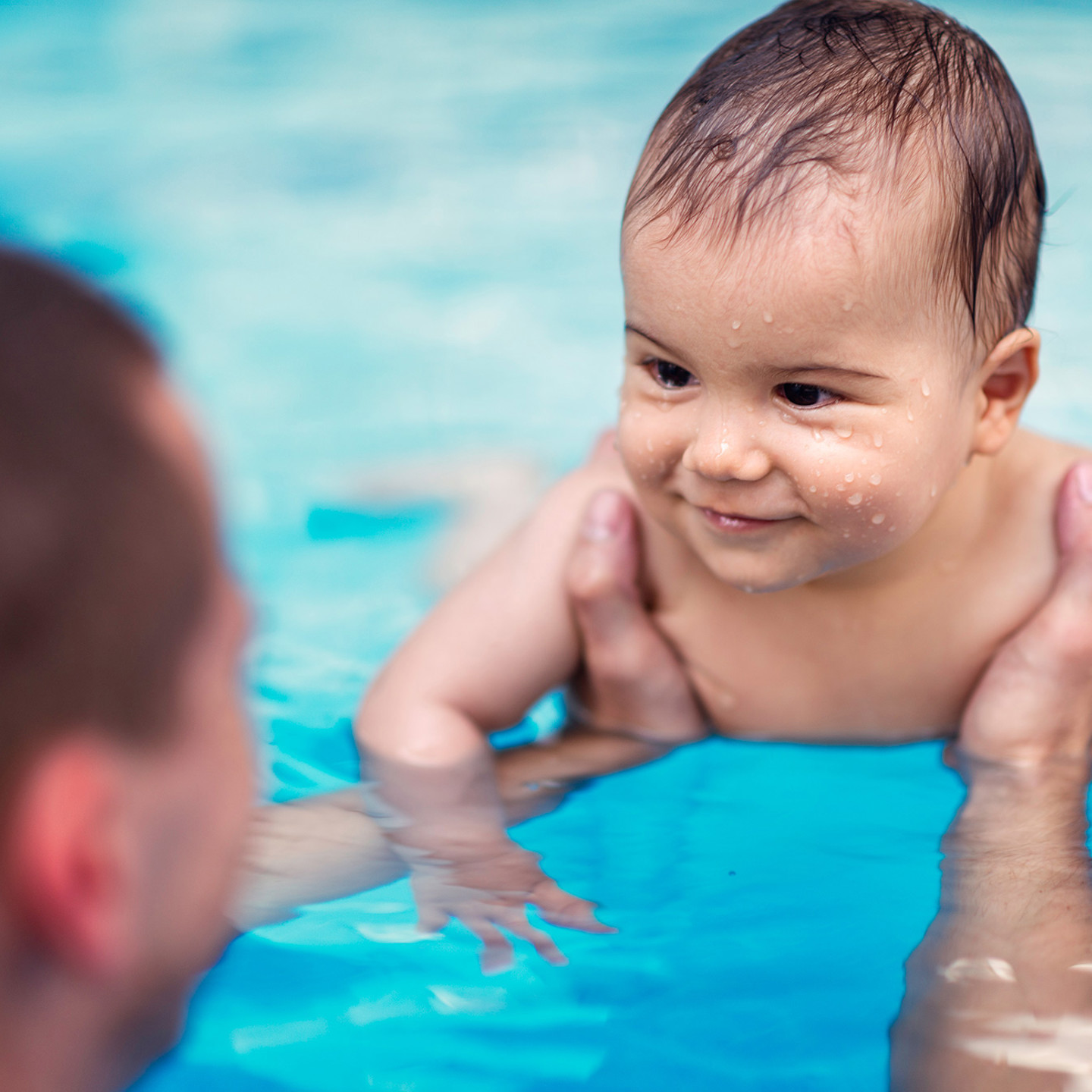 Need help with something else?