Active Supports the Island Games Archery Team
Wednesday 14 Jun 2023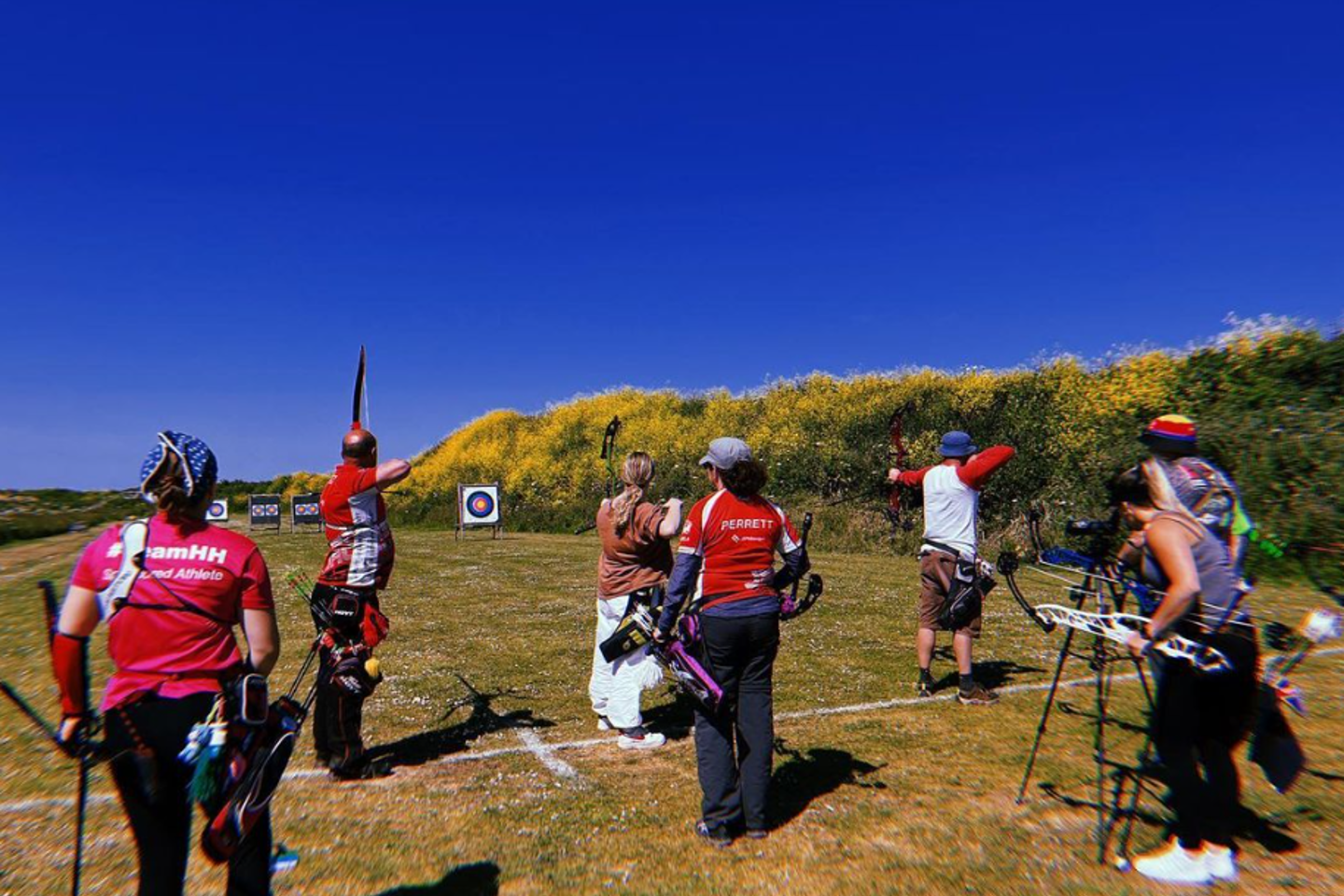 (Photo credit: archery_jersey)
We're very happy to support the Island Games Archery team with their training for the games.
The Jersey Island Games team is comprised of members from two Jersey clubs: the Jersey Archery Society, with their home at Crabbe and the Archers of Jersey, based in Grouville.
With the Games approaching quickly, training is taking place every week and they shoot whenever they have the opportunity.  Active have supported by giving the team access to the gym and the pool to train using circuits and fitness routines, developed by others specially designed for the team so they can perform at their best in the competition.
Archery has been part of the Island Games since 1987. This year, the Archery team will be competing over four days, with a total of 14 Archery events taking place between Monday 10th and Thursday 13th July.
The experience levels of the Jersey team varies, Heath has been shooting for 24 years and taken part in five Island Games, while for other members, it will be their first Island Games competing in Archery.
In the WA 1440 competition alone, taking place on Monday 10th July, each participant will shoot a total of 144 arrows, or 36 arrows at each of the four different target distances. Two different types of bow are used, compound bows and recurve bows.
The team train indoors between October and March, with a shooting distance of approximately 18 meters. From April to September, training takes place outdoors, with shooting distances starting at 30 meters all the way up to 90 meters.
Some of the team participate in off Island tournaments as practice for the Island Games, including heading to the Waterside Archers in April of this year.
We would like to wish Heath, Paula, Angela, Tony, David, Pete, Lucy, Mollie, Francis, Freddie, Hannah, Summer, Lloyd and Ian the very best of luck!