From Poolside to Kitchen: How Tim, our Wetside Duty Manager, is taking on Chef Duties for the Jersey Island Games Swim Team
Monday 03 Jul 2023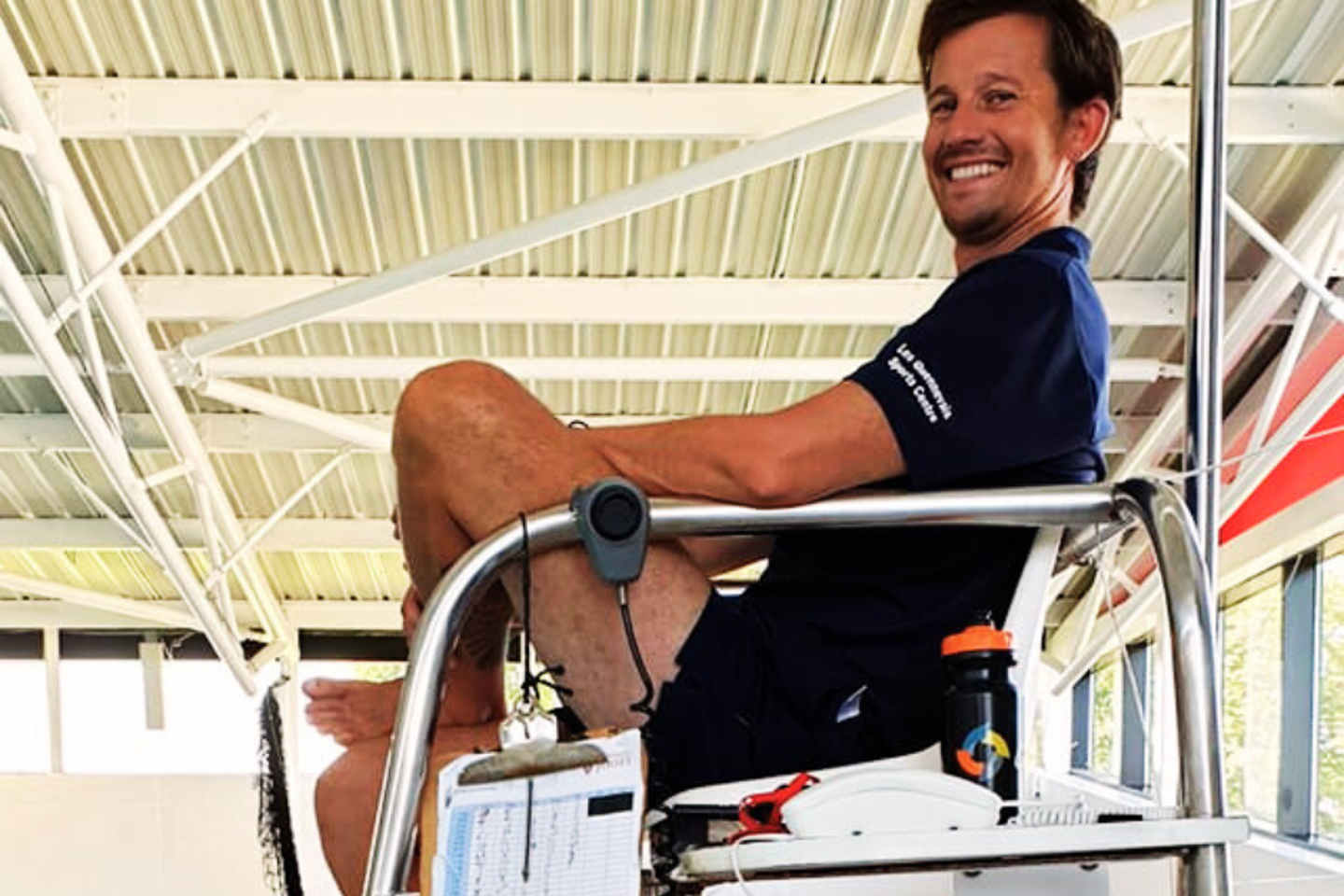 Our Wetside Duty Manager, multi-skilled Tim Tredant, is taking on chef duties for the Jersey Island Games Swim Team!
Before joining Active, Tim worked as a chef for over 25 years, throughout Europe, as well as locally, including the St Brelade's Bay Hotel and the Miramar Hotel.
The Swim team advertised the role within their swimming fraternity as soon as they knew that they were likely to be staying in self-catering accommodation. The team thought it would be beneficial to have an independent person to support the teams nutrition throughout the games..
Christina, Operations manager of wet facilities, and assistant coach of the Jersey Island Games Swim Team said:
"Knowing Tim and his background in catering, I said `There's this guy I work with who would be amazing for the role as he's been there, got the t-shirt`. Tim would not be fazed by the challenge of catering for lots of very hungry swimmers who can pack it away as swimming demands high levels of energy and they need to replenish this by a solid and well-planned food plan.
 I said to the team `Tim's our man'. He has so much experience with this even with his outside interests of team sport and travelling with sports teams and athletes. Low and behold he didn't need persuading – he was up for it from the start!"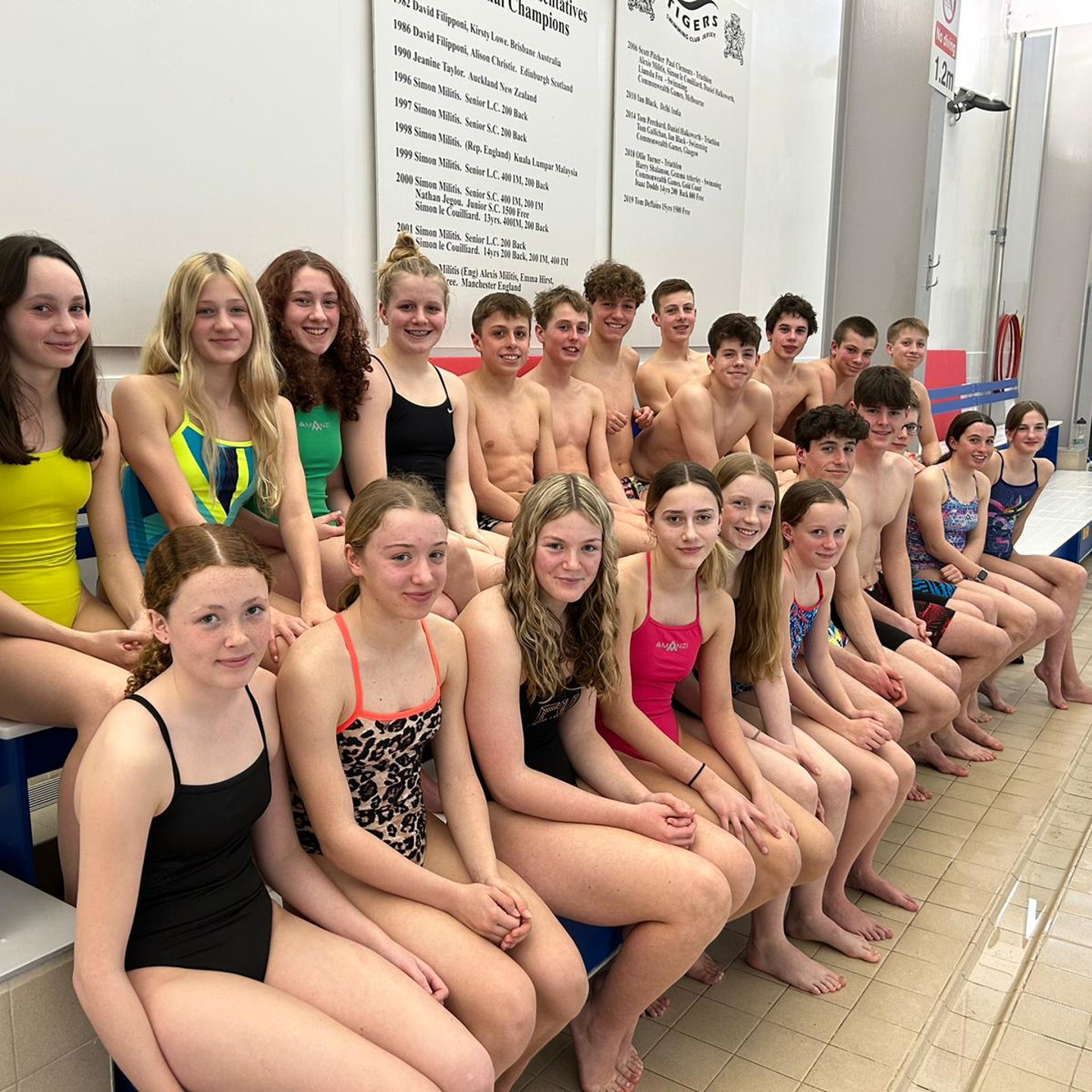 With over 14 years' coaching experience with the Jersey Aquatic Rescue Club, Tim has previous experience of feeding teams for competitions and knows what to expect.
Tim starts by creating a meal plan, specifically tailored for Swimming, and then goes through the plan with the coaches and the team, taking into account any specific nutritional requirements members of the team might have. This can be a huge task when coordinating three meals a day for over 20 people.
Another thing that Tim needs to consider is that not everyone will be eating at the same time of day due to the competitions. This means Tim will be very busy creating meals throughout the day.
Tim explained what a typical day supporting the Swim team looks like: "Breakfast would be an early start making sure that they have enough food to get them stated for the day, then prep for lunch and dinner would begin. At Lunch time the team would have their main meal, which is more carb based with protein to keep them fuelled for the races in the afternoon. I would then try and watch some of the races, time permitted of course. After that, the evening meal this may be done in two sittings, depending on how the races go for the team and what time their heats finish."
Tim recommends that swimmers try to eat whole foods and not too much sugary food ahead of their race, so that they don't have sugar spikes.
The Jersey Swim team will be competing against swimmers from Åland, Cayman Islands, Falkland Islands, Faroe Islands, Gibraltar, Gotland, Gozo, Greenland, Guernsey, Isle of Man, Isle of Wight, Menorca, Orkney, Saint Helena, Shetland Islands, Western Isles, Ynys Mon.
We wish them all the best of luck!
See the Island Games Swimming schedule here