Take the National Pool Lifeguard Qualification and start your career as a lifeguard
Sunday 01 Oct 2023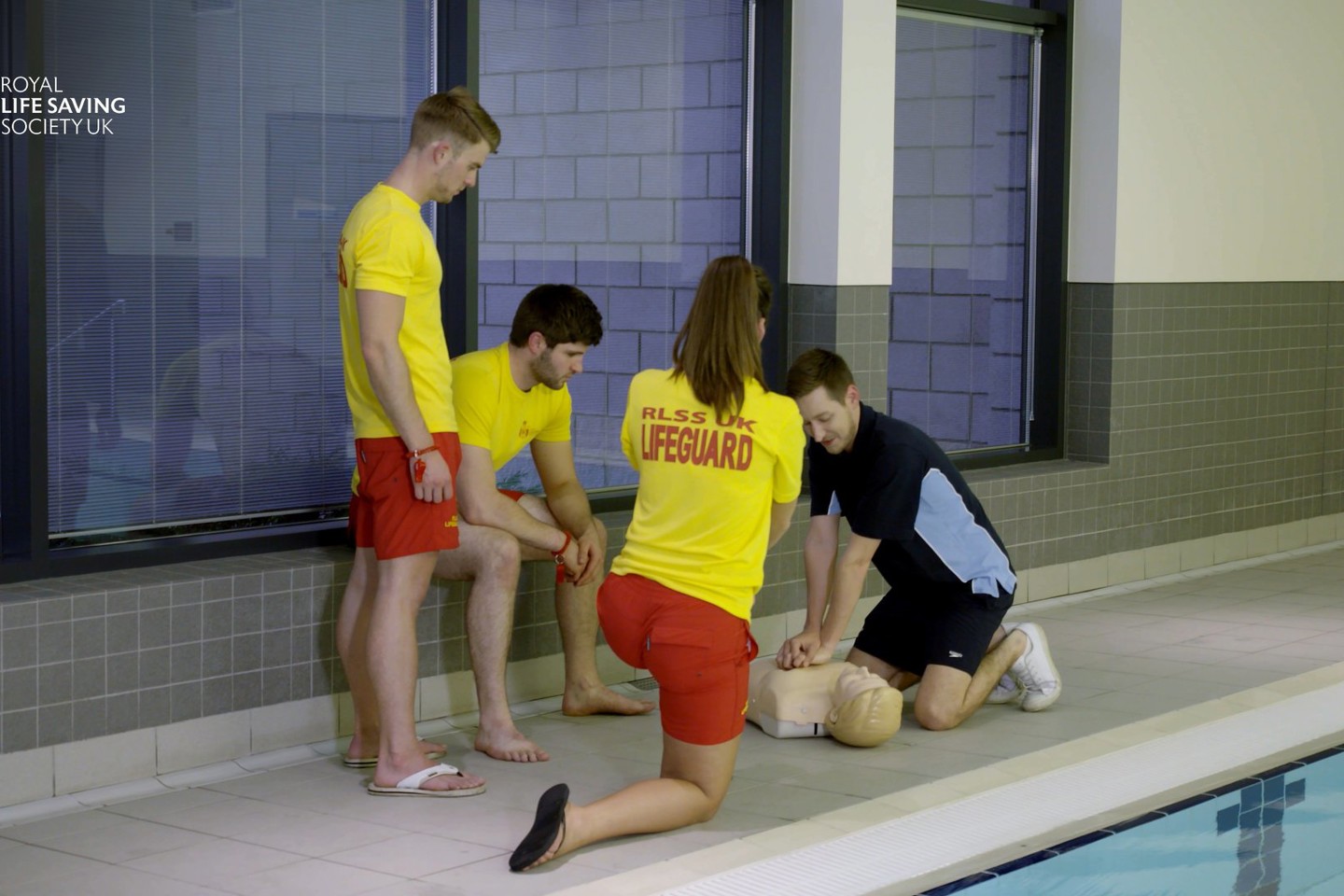 Have you ever considered becoming a lifeguard? It isn't just about being a strong swimmer; it's about having the knowledge, skills, and confidence to react quickly and effectively in emergencies.
At Active, we take pride in offering professional training to help you achieve this aspiration. Our experienced team is fully qualified to deliver the prestigious National Pool Lifeguard Qualification (NPLQ) training.
Our next course at Les Quennevais Sports Centre is talking place between the 23rd and 28th October.
The internationally recognised Royal Lifesaving Society (RLSS UK) National Pool Lifeguard Qualification (NPLQ) is not only a qualification that will train you to become a Pool Lifeguard but can also be a stepping-stone into a career within the leisure industry.
Who Can Enrol?
Whether you're just looking for weekend or holiday work while you complete your education, or looking to start a new career in Sport and Leisure, this could be for you as long as you meet the following criteria.
You are 16+ years of age on the date of assessment and can:
Jump / dive into deep water
Swim 50 metres in no more than 60 seconds
Swim 100 metres continuously on front and back
In deep water, tread water for 30 seconds
Surface dive to the floor of the pool, maximum depth 2.0 metres
Climb out of the pool unaided without using a ladder / steps where the pool design permits
The NPLQ covers all elements of Pool Rescue Techniques, Lifeguard Theory, First Aid and CPR. The course is physically demanding and will include swimming to set times, lifting casualties and diving to the deepest part of the pool.
If you love the water and staying active, being a lifeguard is an ideal way to combine your passions into a fulfilling career. Not only will you get to enjoy your love for water, but you'll also have the opportunity to save lives and contribute to the safety and well-being of pool-goers.
Download the application form here.